Jobs in the Wine Industry
---
For a company to be successful in the wine industry, it takes a lot of people. Winemaking is an art and a science. In addition to growing and harvesting the grapes and making the wine, the company relies on sales and marketing staff members to sell the final products so they can earn a profit.
Meanwhile, office and quality control staff members are tracking the entire process and ensuring that all federal and safety regulations are being met.
You can see there is a lot more to the wine industry than you might suspect.
And there are a number of jobs that people who enjoy this industry can obtain.
Wine industry jobs fall into five categories: winemaking/production, vineyard management, sales and marketing, finance, hospitality/retail, and administrative.
Employees in winemaking production are the ones who conduct research for creating a new wine or improving an existing one, decide production parameters and oversee production, and conduct testing.
Vineyard workers' main concern is to keep the plants healthy and harvest the grapes. Sales and marketing staff members bring in the revenue, while other positions in the field conduct business similar to that of other fields.
While there are more jobs than this, here is a list of some of the more prevalent jobs in the wine industry today:
Assistant winemaker
Bottling line operator
Cellar worker
Facility maintenance coordinator
Fine wine sale
Fine wine specialist
Internal auditor
Managing chemist
Production assistant
Seasonal cellar workers
Sustainable wine growing director
Vineyard manager
Wine broker
Wine club administrator
Wine consultant
Winemaker
Wine sales manager
Wine sales representative
Wine tracking analyst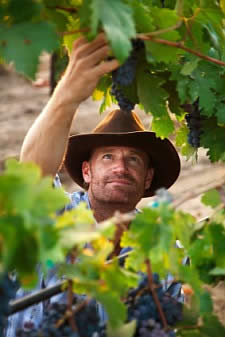 You can see by this list of jobs that there are many kinds of jobs available in the wine industry. Now let's look at more information, like the job outlook, salaries, and the education and training needed to get a job in this industry.
Employment Outlook
The wine industry employs more than one million full-time people throughout the United States. As more vineyards and wineries open throughout the nation (there are now wineries in all 50 states, and the number of wineries has nearly tripled since the year 2000), there will be a demand for employees. Also, as current employees leave or retire, there will be a need to replace them. However, the economic recession of the last few years caused some wineries to restructure and cut the number of employees. Still, people who want to turn a love of wine into an occupation will have a good chance of doing so, with this overall favorable employment outlook.
Salary Outlook
There are a wide range of salaries paid to workers in the wine industry. The more skill, knowledge, and experience a position requires, the higher the salary the person can earn. Also, successful sales professionals can also earn very high salaries. Positions that require less skills, knowledge, and experience earn smaller salaries.
According to Wine Business Monthly, the highest paid employees in the wine industry are winemakers (at mid-size vineyards), vineyard managers, winemaking directors, and sales executives. The publication conducted an industry-wide survey and reported that the average annual salaries for employees in these positions were approximately $118,000, $92,000, $144,800, and $181,000, respectively.
Education and Training Requirements
Professional positions within the wine industry will require a bachelor's degree.
For example, chemists and winemakers are expected to hold a degree in chemistry or a related degree. They are also expected to have extensive knowledge of food safety, food chemistry, and human nutrition. Sales professionals will also be expected to possess a degree in business, marketing, or a related field.
Not all wine industry jobs require a degree, however. For example cellar workers, whether permanent or temporary, do not need to have a degree. Most employees prefer these workers to have previous job experience, however. Other administrative and office functions are also available to employees who do not possess a four-year degree.
Many people are attracted to the wine industry. The art and science of producing fine wine is a challenge that many people are interested in learning. Others enjoy the atmosphere of a winery, and the working environment it offers. If you have a passion for wine and are eager to learn the industry, launching a career in the wine industry would be a perfect choice for you.