Become a Psychologist
---
Psychologists have a few career paths open to them. They can work for a firm that offers counseling to various patient populations, they can open their own counseling firm, they can teach or do research, or they can work for some organizations such as the government, schools, and private companies, working with the populations there.
Some private companies hire psychologists to assist them with all areas of company operations such as marketing, sales, management, and administration.
Psychologists can work with people individually or in groups and provide them with counseling. People who seek counseling may have emotional issues they need help in resolving, or some are clinically diagnosed with mental health illnesses such as depression.
People with serious mental health illnesses are usually under the care of a clinical psychiatrist. Psychologists are more likely to help people through extra stressors or emotionally disturbing situations that come up in their lives, like losing their job or the death of a loved one.
Here is a list of the most prevalent jobs in the field of psychology:
Child psychologist
Clinical psychologist
Counseling psychologist
Developmental psychologist
Forensic psychologist
Geropsychologist
Health psychologist
Industrial psychologist
Neuropsychologist
Research psychologist
School psychologist
Social psychologist
As the list of jobs suggests, psychologists can specialize in specific areas of psychology, from child psychology to research or a focus on the elderly as a geropsychologist. So what does it take to become a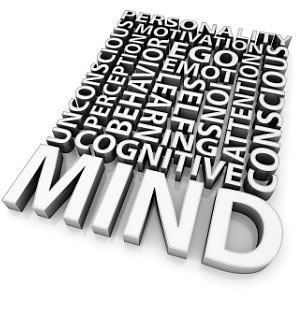 psychologist, and what is a psychologist's salary? That information is presented next. See the health care jobs website for more information.
Employment Outlook
Overall, there won't be a huge increase in demand for psychologists in the coming years. However, the U.S. Bureau of Labor Statistics does predict average growth in the field. The Bureau says the number of psychology jobs will increase by 13% by the year 2025.
There are some states that employ more psychologists than others, especially those in the field of industrial psychology or psychology teachers at colleges and universities. These states are:
District of Columbia
Hawaii
Illinois
Kansas
Maryland
Massachusetts
Missouri
Ohio
Vermont
Salary Outlook
Most psychologists are able to earn above average salaries, according to the U.S. Bureau of Labor Statistics. The Bureau says that the average annual salary of psychologists is $67,000. However, psychologists can earn higher or lower salaries, depending on the type of psychology they practice and where they are employed. For example, the average annual salary for teaching psychologists is $78,000, according to the Bureau, and the Bureau cites an average annual salary of $108,000 for industrial psychologists.
There are also some states that pay higher salaries to psychologists than others. The U.S. Bureau of Labor Statistics says that the states that pay the highest salaries, especially for those in the field of industrial psychology or psychology teachers at colleges and universities are: Delaware, New York, California, Colorado, New Jersey, Florida, Minnesota, North Carolina, and Missouri.
Education and Training Requirements
If you are interested in becoming a psychologist, be prepared to spend a lot of time on your education. Most psychologists will need to have a doctoral degree in psychology, although industrial psychologists are usually only required to hold a master's degree.
You can still work in the psychology field with a bachelor's degree in psychology, but usually as an assistant at a counseling center, rather than as a counselor. Post-secondary educators must have a doctoral degree as well.
Any psychologist who will be practicing counseling and therapy sessions on an individual or group basis will also need to become licensed through his or her state of residence. State requirements for licensure can vary, but most states require a doctoral degree, an internship, and then some years (usually one or two) of practice before a person is qualified to apply for a license. Industrial psychologists who do not counsel people or provide therapy may not be required to obtain a license.
If you have a genuine desire to help others, enjoy working with people, and are not afraid of the many years of education and practice required to become a psychologist, this profession may be the right one for you. Not only must you enjoy working with people, but you must also be able to listen to others' problems and concerns on a daily basis. It can be a very stressful occupation. However, psychologists who provide therapy often find this field rewarding, as they see clients overcome their stress or emotional problems.
Sales Work =>